Nancy Harms "Ellington at Night"
CD release concert @ New Morning, Paris
September 17, 2016
Note: This review was originally published in Jazz Times online section on September 28, 2016 and recently posted and updated on this blog in honor Nancy's second triumphant concert in Paris @ Duc des Lombards Jazz Club on March 7, 2017.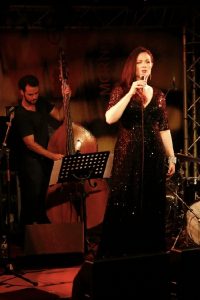 A Jazz night in Paris, following the success of American vocalist Nancy Harms
By Pascal Sabattier

The Minnesotan-born, NYC-based young singer Nancy Harms is fast becoming the darling of the French jazz scene following a previous memorable CD release soirée back in the fall.
American jazz vocalist Nancy Harms was performing in Paris again last week at the intimate Duc des Lombards on March 7th. Last September, I was lucky to be in in France and thoroughly enjoyed her sold-out show at New Morning, one of the city's most renowned jazz clubs. The concert was part of a glorious European tour promoting the release of her third album "Ellington at Night" (Gazelle Records). Her tour has included other prestigious continental venues such as London's Royal Albert Hall, Copenhagen's The Standard, and Rome's Gregory's Jazz Club.  I hold precious memories of that Parisian musical night where the chanteuse delivered a star-making performance.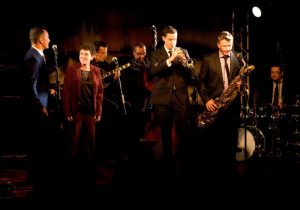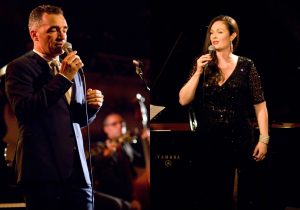 The jazz soirée opened with a cool and creative local act, Mulligan Vocal, delightfully fusing French poetry with bebop and swing in a style reminiscent of Double Six. The band, which featured two versatile male and female vocalists, including charismatic and handsome leader Christophe Dunglas, two fine horn players, and a tight rhythm section, paid joint homage to Chet Baker and Gerry Mulligan, both cherished influences among French jazz aficionados. That pleasing and entertaining starter put the crowd into a good mood.
After the intermission, the evening's main "fatal attraction" finally established residence on the stage. A radiant and resonant Nancy Harms snapped her fingers off the beat and launched into a bouncy, sexy and assertive rendition of "I'm Beginning to See the Light," the first of many easy-flowing charmers in the set. As the program moved forward, the Minnesotan-born, New York-seasoned singer completely won over the French audience with her sultry voice, flawless swing, crystal phrasing, glamorous looks, magnetic stage presence and beautiful timeless repertoire. Revisiting and reinventing Duke Ellington's lesser-known songbook, she delivered haunting and heartfelt interpretations, enhanced all the more by pianist Jeremy Siskind's superb arrangements and enriched by interesting narratives drawn from her personal life.
Miss Harms never over-sings, rarely scats, she has this ability to just tell the story from different angles, using a wide range of styles and colors, keeping the listener captivated all the way through. She does not perform ostentatiously or in your face but instead just draws you into the mysterious world and cinematic dreamscapes of a multi-faceted woman who is not afraid to explore complex desires, consuming passion and emotional depth. Speaking of cinema, her music at times sounded like the perfect sonic background for films noirs like David Lynch's "Mulholland Drive" or "Blue Velvet."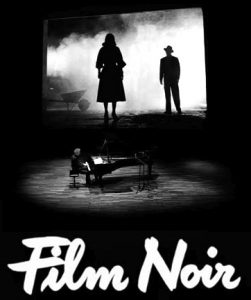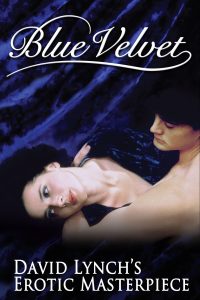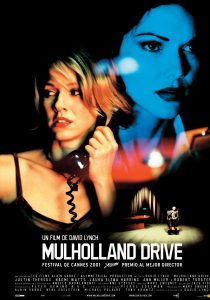 Backed by a stellar local band featuring Fred Nardin (piano), Jérémy Bruyère (bass), and Benjamin Henocq (drums), she felt right at home on that Parisian stage and made you feel that way as well. I had first seen Nancy perform in New York City a couple of years ago, during the première of her Ellington tribute at the Metropolitan Room, a recurring show that eventually landed her a rave review in the New York Times. While I was already charmed and impressed by this rare songbird back then, Nancy's performance in Paris truly exceeded my expectations, leaving me in awe of the level of confidence, control and "show-womanship" she has now acquired.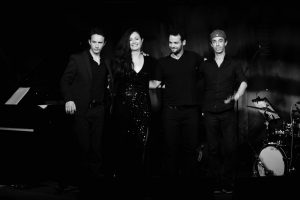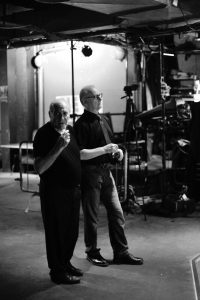 Special credits go to two passionate and generous music lovers, equally interesting and colorful characters, who have contributed to the artist's ever-growing recognition and presence on the pop-jazz vocal scene.
A fellow native Minnesotan, Arne Fogel, who co-produced the album with Nancy, as well as her sophomore release, and launched with Californian partner-publisher Peter Burke the independent label Gazelle Records, is in his own right an accomplished and respected singer, songwriter, stage actor, coach and entertainment anthropologist. Mister "Bird" (literal translation of his German-sounding name) exudes swagger, poise and vintage rat pack fashion flair. His artistic kinship with Nancy started almost 10 years ago now when he first heard her sing at an open mic talent show in Minneapolis. Their collaboration has since turned into a solid friendship, mentorship and business partnership.
Enters, with the same sense of cool, the local "French connection," Doctor Erick Boccara, a dignified North African-born Renaissance man, dentist by day and jazz guitarist/concert producer-promoter by night. Erick discovered Nancy thanks to a video a friend of his shared on Facebook. He loved what he heard, contacted the artist and proposed trying to make something happen for her on the local scene. For the third consecutive year, this enthusiastic connoisseur and vibrant entrepreneur has done a wonderful job, orchestrating a classy and successful Parisian showcase of Nancy's versatile talent. These two alluring gentlemen, both in their sixties, were sitting together in the audience, marveling at the impressive performance of their promising young protégée with a touching combination of respect, pride and love.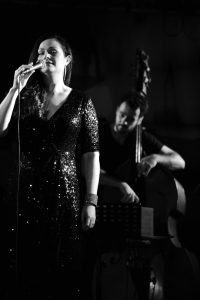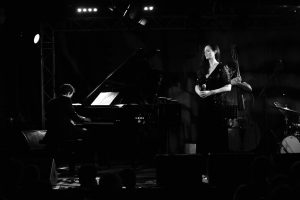 Closing the concert with an intensely lyrical and intimate reading of "I Like the Sunrise,"
a beautifully evocative piece previously performed by Frank Sinatra and Kurt Elling, the song stylist offered the perfect climactic finale to a sensually atmospheric musical journey, bringing warmth to our hearts and souls for the rest of the night.
Nancy's star potential in the City of Lights was palatable. It is easy to envision her becoming the darling of European tastes, following in the footsteps of contemporary sassy and sophisticated North American jazz chanteuses such as Diana Krall and Melody Gardot, who have established solid reputations and acquired great acclaim overseas. Let's toast Nancy for her transatlantic success with a delicious and refreshing Kir Royal, berry-colored and blackcurrant-flavored popular French champagne cocktail that is probably the best response to the New York classic Cosmopolitan. Both spirits offer refined pairings with Mademoiselle Harms' elegant charm and smooth vocal texture.
© All rights reserved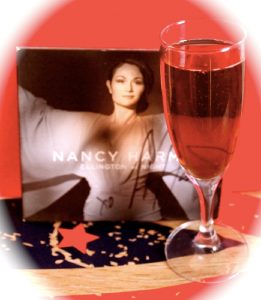 Photo credits:
Armando Estima  (color)
Svetlana Mikhailina Jacquot (B&W)
More on the artist: www.nancyharms.com
Hot News!!!!
Nancy was back in Paris performing @ Duc des Lombards on March 7th, 2017
More info: Duc Des Lombards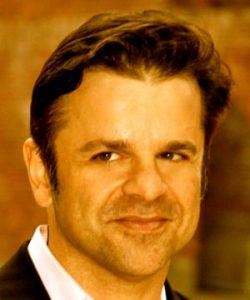 A former Wall Street risk analyst and competitive water-skier, Pascal Sabattier  is a French American freelance consultant, contributing writer and translator who divides his his time between New York and Paris. Performing and recording under the moniker Pascalito, he is also a pop-jazz vocalist, songwriter and bandleader who has released four albums, produced by his independent label Neostalgia Music NYC. Some of his original works have been licensed and featured in several popular cable network TV shows including Burn Notice (USA), Damages (FX) and NCIS Los Angeles (CBS).
Contact: pascal.sabattier@gmail.com / info@pascalito.com